When a love for bikes meets the track, who wouldn't want to rev their engines? The passion for motorcycles inspires a love for gear noise and a thirst for speed that drives one to pursue motor racing. Cornering, braking, and leaning to the ground provide an adrenaline-fueled thrill in competitive racing, and as a sport, it is a unique experience. India is home to many speed enthusiasts who wish to make a career out of it, starting as young as 13 years old or even earlier. The sport requires passion and with the right training academy, you can hone your skills. To help you choose the right academy, we have compiled the necessary information for you to consider, including the training module and investment cost. It is crucial to select the right academy for the best return on investment.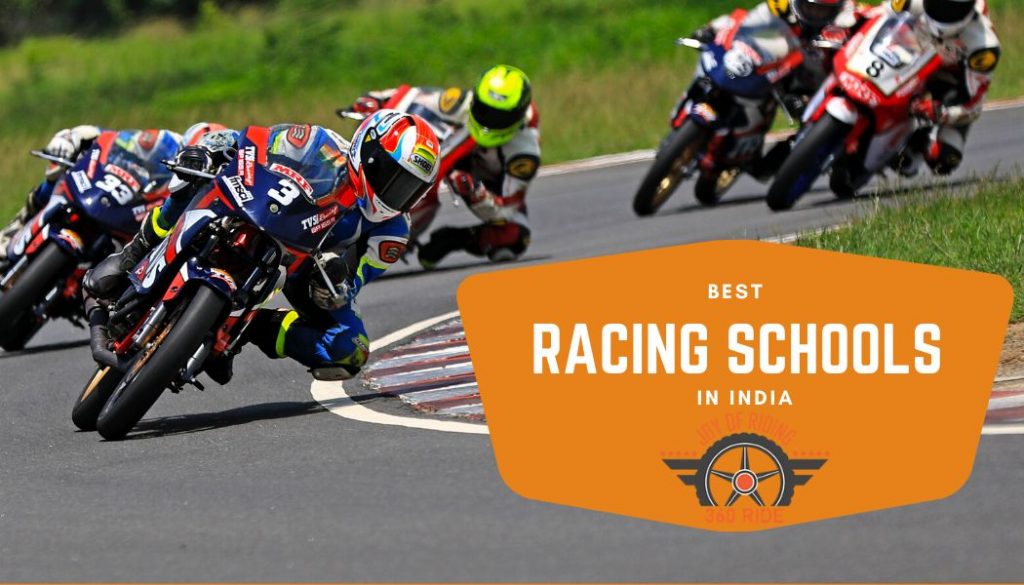 Unlike other popular sports in India, motorsport is not well-known as a career choice. Some individuals believe that the scope for motorcycle racing in India is limited, but this is not accurate. The misconception stems from a lack of information and knowledge about the sport. It provides opportunities for young talent to learn the fundamentals before the age of 18. Although there are a dozen academies offering training, it is primarily available in southern India. However, for those who are passionate about the sport, distance is not a barrier. They relish the excitement, the roar of the engine, and the twists and turns of the track.
Best Bike Racing Schools in India 2023
The best training environment and tracks are found in South India. The institutes host events that provide opportunities to connect with professionals and identify talented individuals for global racing training. It is crucial to select the right academy based on your requirements, whether it be learning the fundamentals or pursuing serious racing.
Honda Ten10 Racing Academy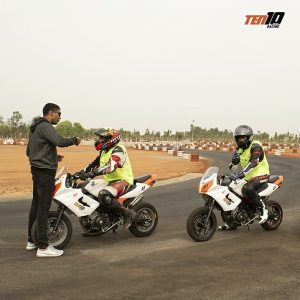 Ten10 Racing Academy is a top-rated bike racing school in India that offers training programs for riders of all levels. They have experienced trainers and state-of-the-art facilities to help riders improve their skills and reach their goals.
The Honda group is a dominant force in the world of racing and their six-time MotoGP champion Marc Márquez is proof of their success. The Honda academy in India, started in partnership with Ten10 Racing, provides an opportunity for young and talented individuals to train in the world of racing. The academy is associated with professionals such as Ramji Govindaraja, Sarath Kumar, and Vinath Kannan, providing students with a chance to learn from the best. Honda organizes events in different cities to identify and train new talent for global racing. To join the academy, one can either attend these events or register for a specific batch. Following the academy's Facebook page is recommended for updates.
Place: Bengaluru, Karnataka
Click here for official website
Follow Facebook page
Apex racing academy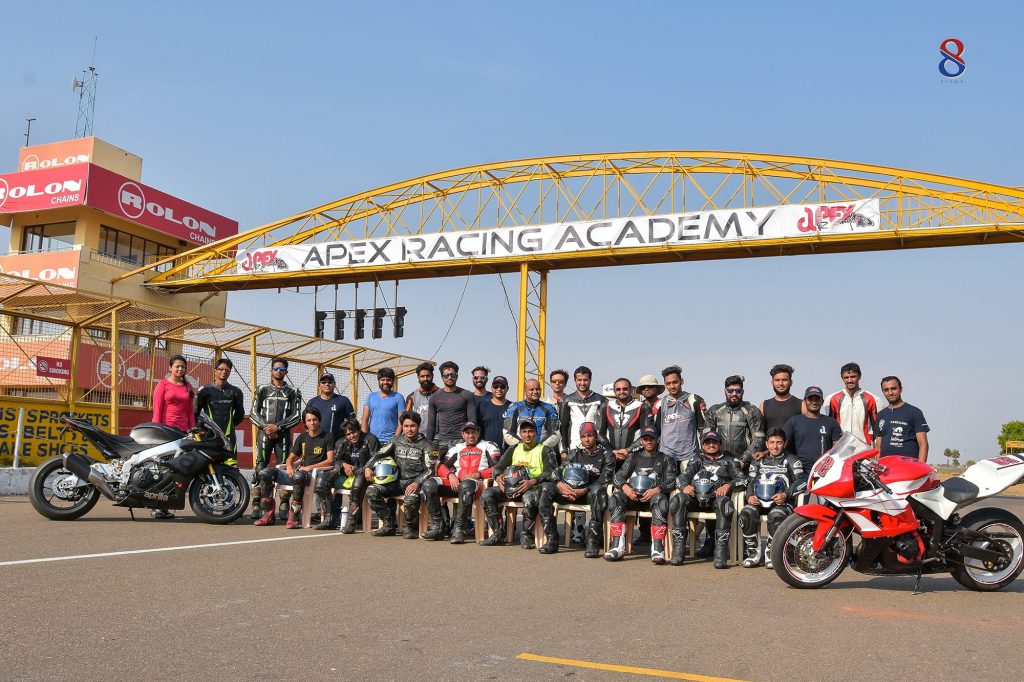 Justifying its name, this academy has been the top choice for sports racers due to its accessibility. The love for motorcycles is such that it becomes more than a hobby. The next thing you want-: is to try out your skills, on track. The academy gives you this freedom.  Open round the year, the institute helps in getting through the admission process easily. Moreover, the academy offers to choose a track from two different locations. One thing you will feel is that they will give you enough flexibility to choose from in terms of track, location, fees, renting a bike, etc.They even provide meals, and basic amenities to get a more focussed, and involving experience. However, they also provide for new budding talent and beginners of any age group- a learning session called Race Kraft, which covers the basics of racing.
Place: Coimbatore and Chennai
Click here for official website
Follow Facebook page
Alisha Racing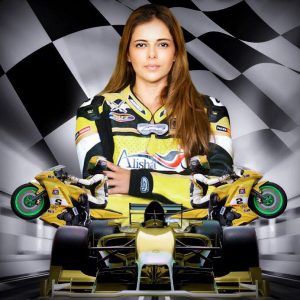 Who would be a better mentor to lead from a pole position than Alisha Abdullah herself? She has won over from the pole position in several men's championships. Also, despite being India's first female national racing champion, she is more famous, as one of the fastest racers in both-: men and women category. The name speaks for several achievements. Who wouldn't like to learn from her and that's why her racing lessons are a must for everybody! She has started her racing journey as young as 9years and with the results, she has delivered speaks for the experience. One can learn from her experience. So follow her Facebook page and get enrolled for the upcoming session, which is mostly organized- at Kari Motor Speedway, Coimbatore.
Place: Coimbatore
Follow Facebook page
California Superbike School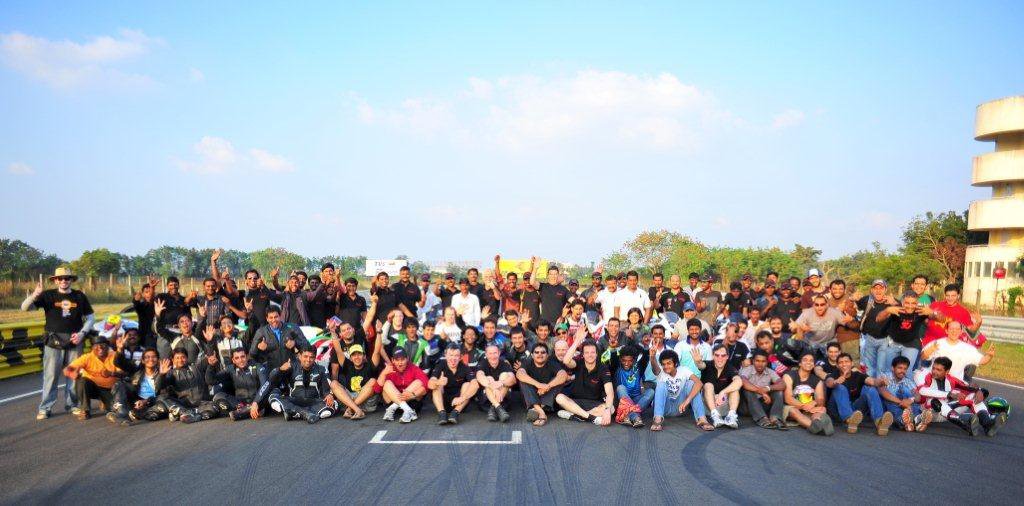 A twist of the wrist, the book, has guided many motorcycle road racers. The author Keith Code is the former American motorcycle racer who has given so much to the racing community, under his aegis, the California Superbike School has been set up. Out of 27 branches in the world, one of them is in Chennai, India. The school functions by organizing a camp at the MMSC Track in Chennai once a year. The school has given results as many champions who have learned under it. From the Chennai branch, Sarath Kumar represented the 2011 125cc class in MotoGP, the first Indian to do so. The training is focussed and works through different levels up to four. One can repeat the levels to get more perfection in terms of techniques. The camp gives rigorous training of 10 hours in a day. After the conclusion of the camp, you will feel confident with cornering and other techniques without getting hurt.
Place: Chennai, Tamil Nadu
Click here for official website
Follow Facebook page
R.A.C.R.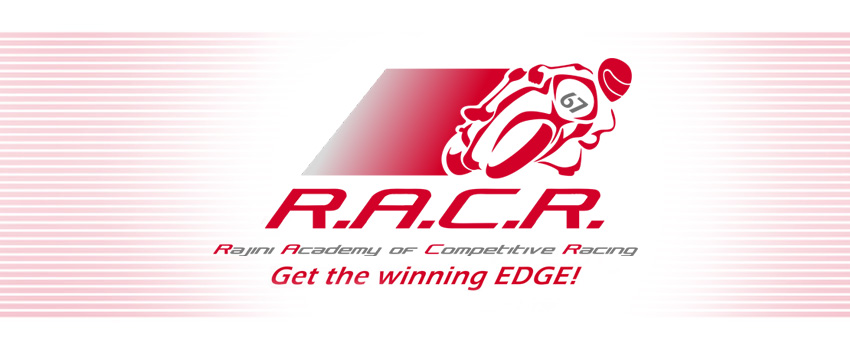 Rajini Academy of Competitive Racing is started by Rajini Krishnan, the first Indian winner of an international road racing event at the Losail Asian Road Racing Championship. He is a nine-time India National Champion, Qatar 600 cc Champion, and also the 2015 Malaysia Superbike Champion in the open class category(1000cc). He instructs in most of the sessions organized at 3 different locations: Chennai, Coimbatore, and Delhi. They also try to expand its reach to more cities and these lines have been conducted at Kolhapur and Bangalore. The Academy conducts classes for all bikes- street bikers to superbikes from newcomers aged between 11 to 60, and among both men to women categories to serious and advanced learning participants, as they can choose from four training levels.The institute is also the most affordable in terms of fees, making it the best place for practice. The admission is open to all but gets known to few because they publish it on their website and Facebook page. So you have to follow the page to get an update.
Place: Chennai, Coimbatore and Delhi
Click here for official website
Follow Facebook page
Gusto Racing Academy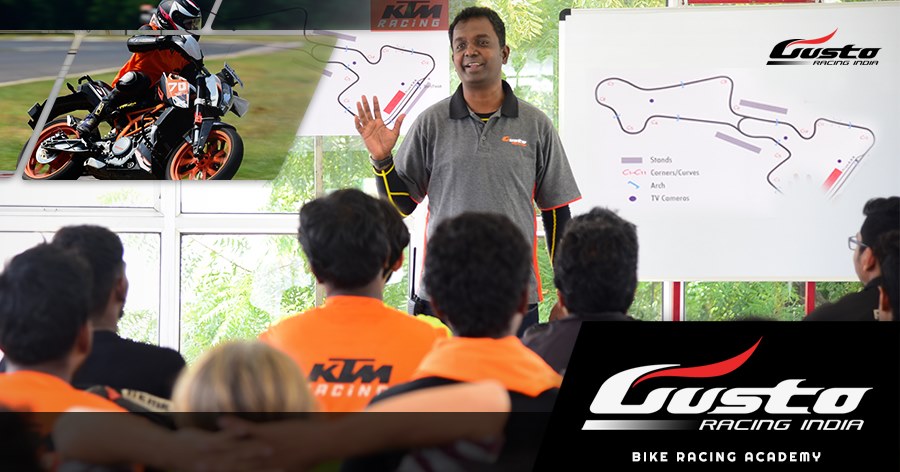 Those of you who love touring, racing and adventure, have newly developed interest to try competitive racing but still are not sure to decide to take it to another level. Then let's stay sure with Gusto. Well, it takes guts to try this sport, taking a cue from the damage they do while turning. You can not have tried it out on Indian roads, but you can do so on track and be sure of taking it further. Open to all above 12 years, the academy trains you for the national championship. After successful learning, you will get FMSCI accreditation to take part in racing further. The academy is best for beginners as they work on training for two levels, with a focus on both getting theoretical clarity with open track practical racing. So you are going to get a good advantage at a comparatively lower rate of fees than other academies in India.
Place: Chennai
Click here for official website
Follow Facebook page
M.M.S.C.
Best performance riding school, Madras Motor Sports Club, is a known name in competitive racing. Known for having their own racing track which is utilized to organize events for different academies too like R.A.C.R., T.V.S., etc. Their academy session is famous for training youngsters aged between 14-25 years. It's a 1-day program from 9:00 a.m. to 4:00 p.m. on the first come first serve basis limited to 30 people in a batch.  Racing and many more techniques of body position, lean angle, throttling, lean down on the track, etc. The training is for beginners only wherein bikes are provided by Honda, but other wearables, are to be brought or you can rent there. A track school stands great for regular practice. To get into the academy, either you register or sign up for the event to enjoy the academy track.
Place: Kanchipuram, Tamil Nadu.
Click here for official website
Follow Facebook page
TVS Racing
TVS Racing is a well-respected bike racing school in India that offers training programs for both amateur and professional riders. They have experienced trainers and modern facilities to help riders develop their skills and reach their full potential.
indiMotard TWO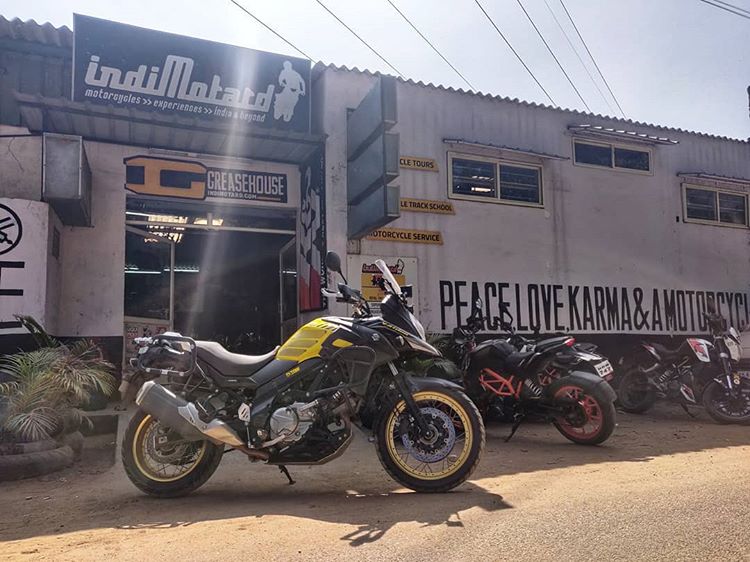 Recently certified as one of only two Ducati DRE instructors for India, Anand Dharmaraj brings his years of riding and teaching to the Track School. With Prashanth Kumar, they have set up indiMotard. The school is open 5 times a year at Kari motor speedway, Coimbatore and MMRT, Chennai. The session is for two full days with a group of 30 people. They also organize guided motorcycle tours which is an out of box training to learn from experience the essence of riding while enjoying the culture, food, and people. You can follow them on Youtube, Instagram, and Facebook to get more updates on registration.
Place: Coimbatore and Chennai.
Click here for official website
Follow Facebook page
CRAmotorsports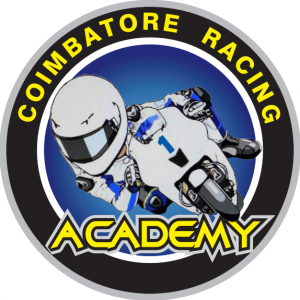 The CRA- is more than a racing academy- it not only organizes events for car and bike racing sports events but trains them for project research and development. A well-structured plan to make a novice professional is guaranteed here at CRA Academy. The three levels- basic, intermediate, and advance is a step by step process to enter into the world of competition at the global level. The training is available at three different locations, namely- Kari Motor Speedway- Coimbatore, Slideways MotoRanch- Bangalore, Elite Speedway Plus- Malaysia. The platform gives good support to enhance the skills through various development programs by training them from experts, at college levels for motor enthusiasts. It extends the scope for students to showcase their love and talent in the field of motorsports.
Place: Coimbatore, Bangalore and Malaysia.
Click here for official website
Follow Facebook page
The world of bike racing- is confined to mostly Southern India, but the scope is unlimited. With the globalization and rise of social media, it becomes easy to follow up on trends and events.  Such is the case with motor racing one needs to be updated for quick registration, as seats are limited on first come first basis. Also, many events ask you to bring your bike, leather boots, jackets, etc. so check well before applying because usually, they won't refund the fees. With more events being organized in Delhi and with talent hunt by Honda Group from northeast India came in the news, we see a gradual increase in the sport to other cities as well. Soon we will have more people participating, and more racing tracks will be there to practice.
So be license ready and chase your dream!