The love for a bike is the love to ride. A passionate rider has no limit to their traveling journey. Covering distances, unraveling places with the motorcycle has a different feel. You not only enjoy the passing fields and crowd but you feel much more connected to different cultures of India. India has so many places to visit. Each state has much more to offer. What's better is to ride in uninterrupted roads in India. Highways are such that let you enjoy the thrill of biking while realizing your full potential. A little guide to the best places to visit will ease out your journey.
One thing common in everyone's bucket list is to travel around. And what better than to explore these through the best highways of India. And it's not just about adventure and passion one has for biking but also the challenges it offers. That is, going beyond marking the territory and learning through the paths traveled. Encompassing almost every region that is, hilly and Himalayan region of north and north-east India, to the south Indian roads of the national park and holy places like Rameswaram, these destinations will surely put rest to the confusion. Channel your inner passion and ride to the best places in India. Such is the beauty of India that within a state it has various places to visit.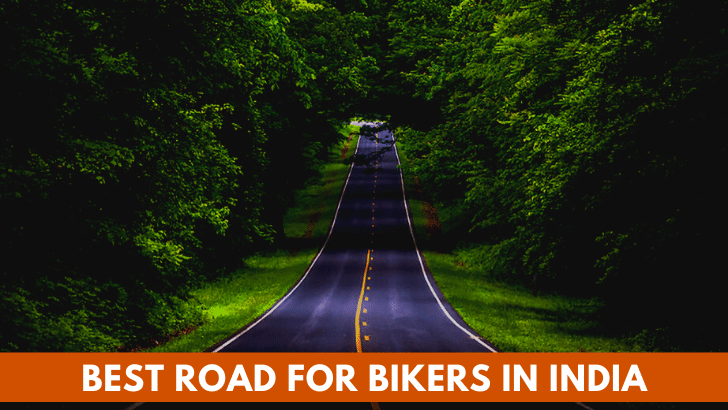 Best Biking Roads in India
The best thing about biking is that you can travel alone. If you need a change in your daily routine, take these routes, you will certainly feel the difference after reaching the destination. Riding gives a sense of fulfillment of having control and confidence in self, provided you know the right destination. The road to embark on an adventure is self-made, but the destination must be planned out. If you are here, then you must have realized that deciding a place is such a daunting task.
So let's explore these routes. I'm sure you will get a sense of satisfaction after covering these places!
Yamuna Expressway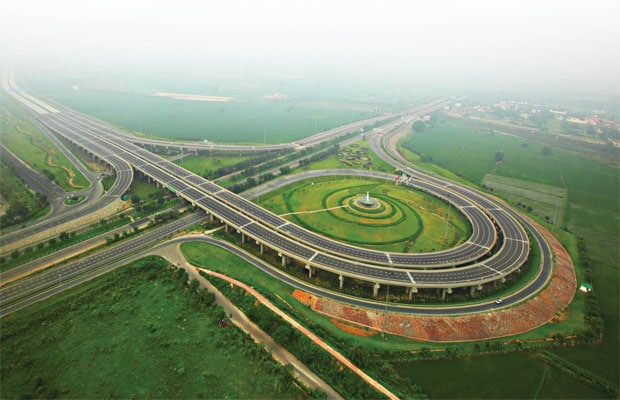 Distance: 165kms
Connect: Greater Noida to Agra
Lanes: 6 (extendable to 8)
For a simple yet memorable start, the Yamuna expressway is a good place to start with. The fine roads will give you a serene feeling of fulfillment. The road is calm, filled with beautiful landscapes. If you are looking for a short trip, then this is the best choice for you. If you are a travel enthusiast, then Agra's TAJ MAHAL, one of the seven wonders of the world, must be on your list.  Don't think twice and visit this beautifully crafted place.
The expressway is installed with CCTV cameras every 5km for security. Better fill your fuel tank because there is only one petrol pump. It has reduced the travel time from Delhi to Agra from 4 hours to 1hour 40minutes. The road provides an exit point to Mathura too, a holy place to visit. Marking your journey from this expressway is a must if you haven't been yet then ready pack and go!
Delhi-Jaipur
Distance: 195km
Connect: Delhi to Jaipur
Lane: 6 lane
The capital city of Rajasthan, Jaipur, is the most visited place in India. The ideal trip for bikers as the distance can be covered in 5 hours. NH48 connects these two cities as a part of its long route, which primarily joins Delhi to Chennai. It is mostly an Industrial area which starts from KHERKI toll plaza in Gurugram (formerly known as Gurgaon) and terminates at ChandwaJi, Jaipur. The route is well built with underpass and flyover that reduce traffic for a smooth ride. Neemrana Fort, which is now converted to Neemrana hotel, is a major attraction to explore in this route. Places like Jantar Mantar, Hawa Mahal, Jai Mahal, Birla temple, and many others are major attractions here. Also, Amer fort at 7km distance not to be missed here.
Note: Earlier this route comes under NH8, now renumbered as NH48.
Kashmir To Kanyakumari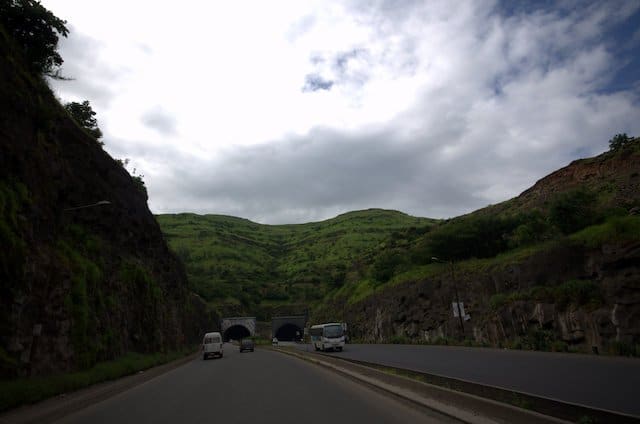 Distance: 3745km
Connect: Srinagar to Kanyakumari
Lane: 6lane
For a more challenging experience, the longest-running national highway 44 is the preferred choice to awaken the gallivanter in you. The highway passes through the Union Territory of Jammu and Kashmir as well as the states of Punjab, Haryana, Delhi, Uttar Pradesh, Rajasthan, Madhya Pradesh, Maharashtra, Telangana, Andhra Pradesh, Karnataka, and TamilNadu. Thus connects north-south INDIA. So, if you fall into any of these routes, you can determine your destination accordingly. The highway, formerly known as NH7, is famous for a thrilling adventure. If your love for bike knows no boundaries, then go on the beast mode with this. Having traveled to most of the famous roads is truly an achievement, and this highway is a salute to the traveler in you.
Leh-Manali Highway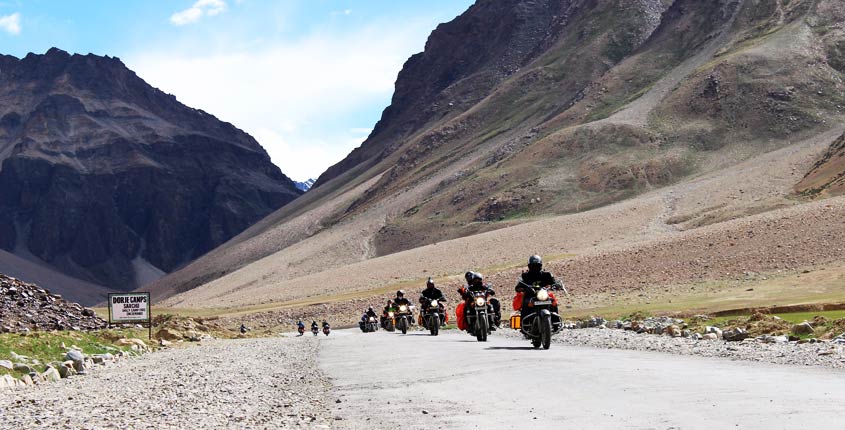 Distance: 490km
Connect: Ladakh to Himachal Pradesh
Lane: 2 lane (one lane in each direction)
The most enchanting highway to ride is the Leh-Manali highway. The beauty of snow-capped mountains, streams flowing and mountain breeze is exhilarating. The topography is such that you feel elated as you come closer to the destination. The views are breathtaking. From paragliding in Manali to the snow point at Rohtang Pass, the route is filled with scenic beauty to crave for.
Not all can pull off this criss-cross terrain filled with the slippery road due to rain and snow. Hence, traveling during May-June is the travel season, Major attractions include valleys and passes like Rohtang pass, Baralacha la, the military base at Sarchu. The peak travel season is during May and June. But June to September is the best time to travel for bikers in these roads as snow and rain can make the highway too slippery to ride.
Bengaluru-Ooty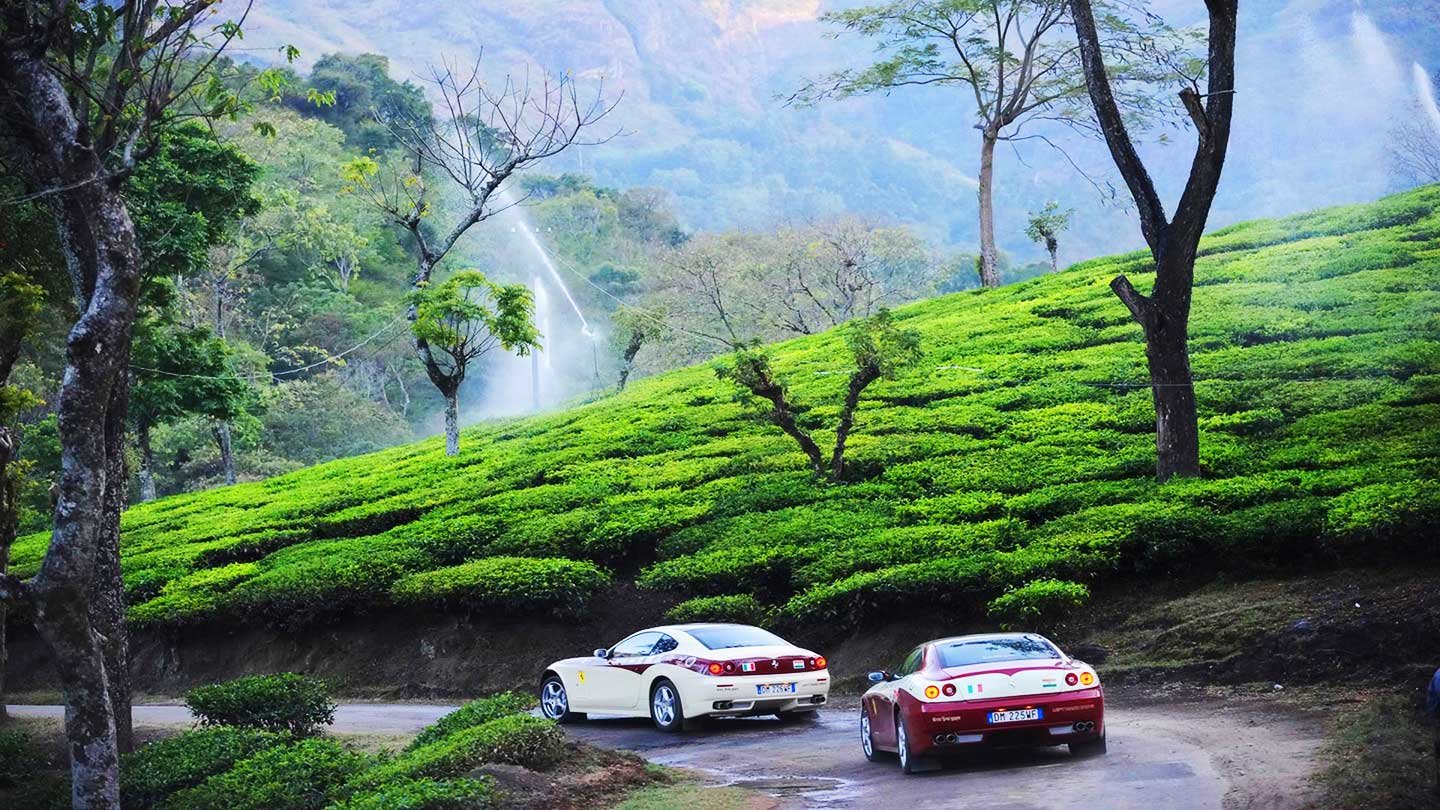 Distance: 280km
Connect: Karnataka to Tamilnadu
Lane: 2 lane
There are two routes available to visit from Bengaluru to Ooty or vice-versa that is, NH275 and NH44. former is via Mysore and latter via Coonoor. Both offer wide stopovers to explore as a traveler. But for bikers to ride in a difficult rough terrain gives a more thrilling experience. Hence, the Mysore route is preferred. It passes through Bandipur National Park. Hilly terrain and forest area will occupy your mind with its beauty. The challenging road will be a good thing to feel. Ooty is famous for its hills, lakes, Rose Garden, Doddabetta Peak, The Emerald Lake, Pykara Falls, and Mudumalai Wildlife Sanctuary. While Bangalore is famous for Tipu Sultan fort, Cubbon park, Lal bagh botanical gardens, Nandi hills, the government museum, etc.
Exploring these places will be a delight. Otherwise, the scenery is to be captured perfectly in memory.
Mumbai to Goa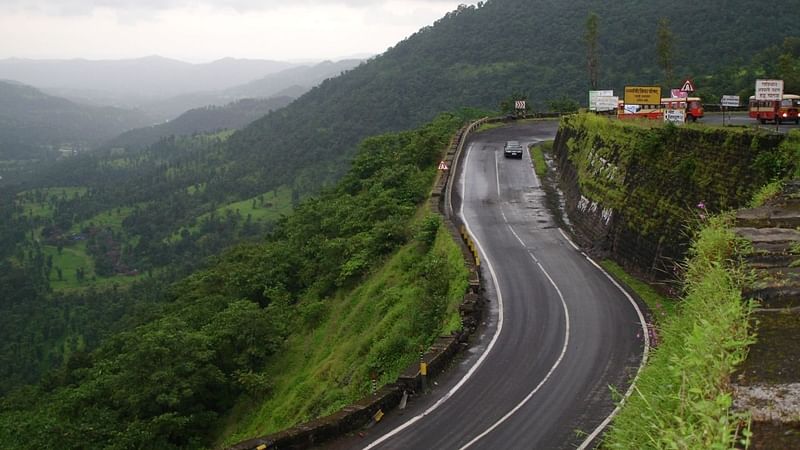 Distance: 609 km
Connect: Mumbai to Goa
Lane: 4lanes
The journey can be traveled, along with two routes. These are,  NH66(earlier known as NH17) and NH48. Covering the iconic western ghats, the weather and terrain here are to look for. For a thrilling experience, ride along this highway for an amazing drive to get the feel of rural India's villages and rice fields.
The most planned trip of all generations is topped by Mumbai and goa. These two destinations are not just beautiful but have fine roads to travel. For a mindblowing landscape to the twists and turns of western ghats are marvelous. Mother nature itself through ghats and sea views shower blessing. June to August is the best time to embark on this trip. Too much rain, during the winter and hot during summers, should be avoided. Waterfalls near these ghats are scenic. It is a healing experience.
Jaisalmer to Rewari
Distance: 848km
Connect: Rajasthan to Haryana
Lane: 2 lane
Apart from the hilly area to the ocean and forests, this desert region should also be in your list of must-visit places in India. The NH11 highway is the ultimate road trip for bike enthusiasts. A perfect plan to survive in this journey is required, as you won't get many amenities along the road. It's a truly challenging ride. You have to carry the essentials along the road. The roads are wide and tough, but you can enjoy the speed. The dunes are a perfect sight. Stopping by to enjoy the boldness of freely gushing wind over sand gives a soothing effect. Truly, a bike trip like no other.
CHENNAI TO PONDICHERRY
Distance: 162km
Connect: Pondicherry to Chennai
Lance: 2 lane
When your passion meets nature, you gotta try NH32. Famously known as the east coast guard the highway is the best place to be for bike enthusiasts. The oceanic beauty and lush green nature are to die for. The highway provides a glimpse of the South Indian beach beauty and greenery. With its famous places like UNESCO world heritage site MAHABALIPURAM,  other places are also equally worth visiting like Alamparai fort, the boathouse at Mudaliarkuppam, etc. The highway is immaculate and peaceful gives a nice ambiance to the sea. Plan your weekend with this beach ride and the fresh breeze of air will rejuvenate you. The ride beside the ocean will truly be therapeutic for yours. Pondicherry is the hub for recreational activities like scuba diving, bird watching in Ousteri Lake, Cruises in backwaters, bicycle tours, sunbathing, overnight camping, etc. October to February is the best time to plan the journey.
Guwahati –Cherrapunji Highway
Distance: 140km
Connect: Guwahati to Khasi hills
Lane: 2 lane
The NH6 passes through the Indian states of Meghalaya, Assam, and Mizoram.
NH6 is a ride to relax for. In the cover of mighty hills, the lush greenery is good for rejuvenating life, calming the mind and for a fresh start. When life becomes boring, ride to this highway. A short time-lapse to your busy schedule can lighten your mood, because of the hills and terrain. Major attractions are Nohsngithiang falls, which is the fourth highest waterfall in India. Roots of Ficus elastica trees, look like living bridges fall in this route. 15km from Cherrapunji, Mawsynrum is one of the wettest places in India. Engulfed by the beauty of nature, the area is filled with oxygen. November to February are the perfect time for this road trip.
Chennai to Kolkata
Distance: 1659km
Connect: Tamilnadu to West Bengal
Lane: 4 lane
The NH16 highway connects the city of Chennai and Kolkata. It passes through the states of West Bengal, Odisha, Andhra Pradesh, and Tamil Nadu. Each interconnected state is a trip in itself. Covering the eastern coast road is full of surprises. The destination at each end of the drive is something so serene and beautiful along the Indian ocean. Kolkata to puri is the most preferred ride here. Chilika Lake, Shree Jagannath Temple, Konark Sun Temple, Puri Beach, and Handicrafts of Pipli are some of the most famous destinations in Odisha. Victoria Memorial, Fort William, Birla Planetarium and Howrah bridge are among famous sites to visit in Kolkata.
This soul capturing journey is memorable to the core. You will not get tired of visiting this place again.
Pamban Bridge to Rameshwaram
Distance: 2345km
Connect: Pamban to Mandapam (Rameshwaram) Island
Lane: 2 lane
For a biker, there is no limit to explore far off places like Rameshwaram. The Pamban Road Bridge connects the National Highway (NH 49) with the Rameswaram island. The beauty around the highway, which is also parallel to the railway bridge to Rameshwaram, is no less than an adventure. Made over the Palk strait, you are surrounded by the vast ocean it feels like flying over water. Because the bridge is at such a height, it let cross ships beneath it. The beauty of the place can not be expressed in words but be felt first hand. It will be an enriching and heart-melting experience for sure. Dhanushkodi is at the far end of Rameshwaram. The bridge itself is a site to feel. The sunrise and sunset time gives a picturesque vibe.
Guwahati to Tawang
Distance: 520km
Connect: Assam to Arunachal Pradesh
Lane: 2 lane
Northeast diaries are must-have in your biking log. You get a bird's-eye view of lofty ranges and valleys. These are the road less traveled due to little knowledge. We often let pass the northeast in our plan. Guwahati is the entrance to the northeast, and Tawang is the pristine place to visit the easternmost part of India, which is Arunachal Pradesh. As the drive is long, around 10 hours, it becomes necessary to make stops. These stops apparently will fulfill your hunger for a great ride. First, take the road via NH31 from Guwahati to Tezpur, a 164km ride of 4 hours. Orang national park comes in this route. From Tezpur to Dirang via NH15 ends the journey of Assam, and you enter into Arunachal Pradesh. Finally, from Dirang to Tawang showcase beautiful hills and farms like apple and orchid. An inner line permit system is required to visit some places in Arunachal Pradesh, which can be obtained easily.
A rider's journey never ends.
The goal of the rider is not just to cover places and marking off from their list but, to cover the longest distance in less time- talk about passion!
We always plan things out to travel around? But the thing with bikes is that its as good as unplanned. Silencing the noise, crossing the crowd is now made easy. With the help of modern technology, traveling has become easy. Even if you don't know the places having a bike will lead you to some destination. With the GPS system on our mobile phones, we can go to the remote and farthest places. However, it's good to know about the options.
Enjoying the cross-cultural interaction is a part of this ride. Once you go out on a journey there is no stopping you to go to the next one. If you really are hungry for a life-changing experience try this. Moreover, we all have felt that zeal to mark as many places as possible on the travel list. The first step is crucial in the travel if you haven't started it then this is the best place to start with. Be it your first time going out on an unplanned ride it sure is memorable. So long as you enjoy riding there is no stopping you to cover miles.
Filled with nature's beauty like. If you love sightseeing while riding then take no time to visit the following unexpected ride. Raise your spirit.
Safe ride, great life!
Written By – Rachna Mishra