Are you concerned about the safety of your motorcycle in today's time? There are a lot of thefts reports regarding vehicles of people all over the country on the frequent basis. So, it is mandatory to talk about the safety of your bike when you are there on work or at home. A GPS tracking device puts an end to all these worries as it can provide instant real-time location about your bike in seconds while sitting there doing your work. You do not need to further think about the safety of your bike or worry about thoughts of it getting stolen. You can receive real-time notifications regarding your bike's location on your phone via a text or an email with the help of a GPS Tracker.
In addition to the safety of your bike, you can use a GPS tracker to keep a check on your children while they are riding the bike alone. There are various features in a GPS tracker such as real-time tracking information, setting up over speed limit, mapping, live alerts, and much more. Therefore, it is always challenging for an individual to know what GPS tracker is best for them. There are various types of GPS trackers in the market coming at different prices and from different suppliers. However, we have shortlisted some of the best GPS trackers for bikes in India while keeping in mind the ideal features of a standard GPS tracker.
Tracker Reviewed Here can be Used for various Purposes like tracking Bike, car, bus, truck or any vehicle. Also can be used to track your kids. So don't be confused, as its a tracker can track anything where you install it.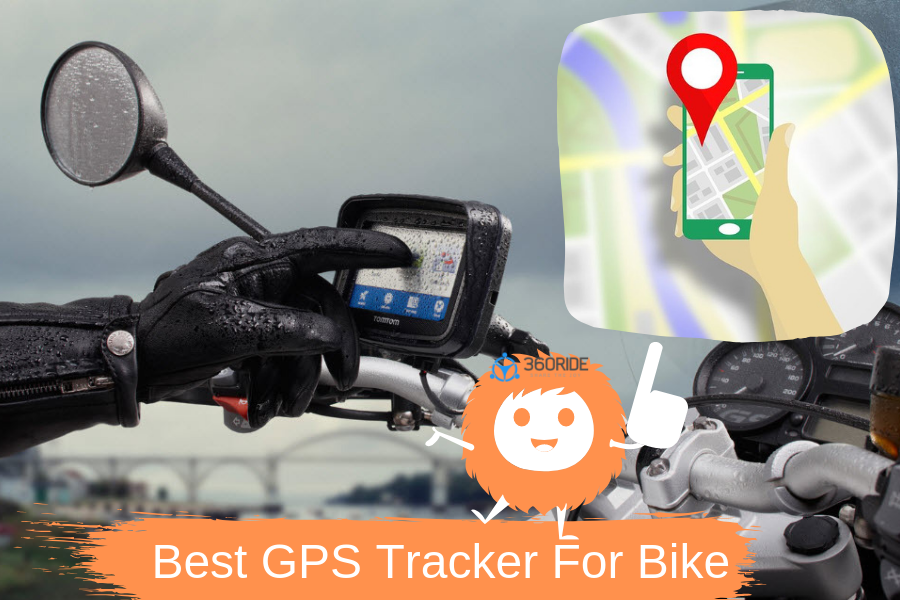 Best GPS Tracker For Bike In India
Optimus GPS Tracker
Optimus GPS Tracker is a useful real-time GPS Tracker for vehicles and can let you take care of your bike when you are not around. If you are afraid of the theft of your bike, then it may be a perfect pick as this GPS tracker provides the real-time location of the vehicle it is attached to via the usage of its GPS. This GPS Tracker from Optimus Tracker syncs with your personal account. It is quite helpful for private investigators out there doing their duties.
The key reason why we suggest it to you is its excellent performance. It is easy to use GPS bike tracker and comes with a number of useful features. The GPS Tracker is linked with the website which covers all the detailed information regarding the movement of your bike for the whole day. It keeps a record of the time spent at each location including the parking as well as the movement time. It is a lightweight and compact sized GPS tracker which you can attach with your bike. Also, it runs on Lithium Polymer batteries, and a pair of these batteries are included in the pack.
Trakbond GPS Tracker
Trakbond GPS Tracker is a consumer-friendly GPS tracker providing real-time updates to the user. The real-time tracking is helpful to keep track of your kids, family members, and vehicles. If you worry about what your kids are doing while you are at work, then it is the right one for you. It is a beneficial device which comes quite handy with its easy movement. Also, it has a lot of features which makes it worth trying. It connects your smartphone, tablet, or a laptop with the GPS tracker and you can locate your bike's real-time location. In case, you lose it; you will surely find it with the help of this fantastic GPS tracker.
It is a handy product for the family guys as it comes with an already included All India Data SIM-Card with unlimited GPRS services. You can use it to track your family members while they are traveling to any part of India. It provides notifications in three different forms: in-app notification, SMS, and an email. You get a piece of instant information from the GPS tracker in any situation which is considered an emergency. Also, the SOS emergency button attached to it can be used to notify the registered numbers.
Moreover, if your kid is using your bike alone, you can keep a check on the speed limit. The GPS tracker comes with an over speed limit alert and a switch off or no signal alert. You can use this GPS tracker for three days straight while keeping it in active mode.
ZAICUS ST-901 GPS Tracker Security System
Next on our list best GPS trackers for bikes in India is ZAICUS ST-901 GPS Tracker Security System. It is well-known for providing real-time tracking updates, and it is quickly becoming one of the nation's go-to bike GPS trackers. The primary reason behind its success is its waterproof ability. ZAICUS ST-901 GPS Tracker Security System is a full-featured waterproof GPS tracker and comes with various features. It includes an in-built 150 mAh battery which can last up to four hours. Limited battery backup can be an issue for a few people, but it is a perfect choice to consider for the short rides as it is coming at a reasonable rate.
The GPS tracker used Google link to support real-time tracking of your bike and instantly detects unauthorized ignition. Also, it comes with an alarm each for different functions such as low power, geofence, over speed, and main power off. The main thing what makes it different from other GPS trackers for bikes is its not only relying on GPS for an accurate set of real-time tracking updates. Unlike others, it also makes use of a couple of global navigation satellite systems such as Galileo, Glonass, and Compass for geo-tracking. Furthermore, you can locate your motorbike from any part of the world because of its compatibility with four different frequencies: GSM 850, GSM 900, GSM 1800, and GSM 1900 MHZ.
Akari Gt02A GPS Tracker Device
Akari Gt02A GPS Tracker Device is a reliable GPS tracker with some valuable safety features for your bike. The GPS bike tracker connects with a smartphone with its own mobile application and records complete data on its web portal. This GPS tracker has its own web portal to keep a record of bike's movement for the whole day. In addition to GPS, the bike tracker makes use of GSM and GPRS for accurate real-time geo-tracking.  Also, the GPS tracker is capable of giving real-time updates even when there is a poor network connection. The Akari Gt02A GPS Tracker Device notifies you about the real-time location of your bike regularly infrequent intervals.
This GPS tracker takes care of various aspects such as anti-theft, positioning of your bike, monitoring surveillance, as well as travel route and kilometers. You can keep a track record of your bike's movement and activity for maximum 30 days as a summary in your dashboard of the web portal. However, a significant drawback of this GPS tracker is its lack of geo-fencing. It is designed as such to only record current location. Also, the tracker works on a SIM card. It is a mandatory requirement to be taken care of before using this GPS tracker for your bike. The subscription for this GPS is free for the first year.