Who says helmets can't be stylish? And if you are in the community of ACTIVians, then comfort and style go together. Honda Activa offers classy scooter for all ages and gender. So looking for the helmet, which is also all-encompassing, is a task you should not worry about as we have brought the best that will suit your needs.
The thing with scooty is that it is easy to use and has reached Indian homes because of its convenience. So to keep up with the level of comfort and use, the following list of helmets will suffice your needs. Different helmets have features to explore like color, cushion, visor, and front-open type. Just like you look for specifications before buying any bike, we bring you the trustworthy helmets that will guide you with the technicalities. This will complete your look perfectly and will enhance your confidence while riding. Because most of the Indians buy Honda Activa for its reliability, one should buy a helmet with such faith too.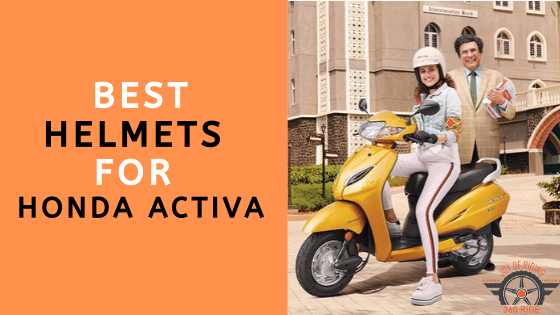 Best 5 Helmet For Honda Activa in 2021
Breaking the stereotypical viewpoint that helmets can be classy too-check the list below will click to your like.
 Vega Verve Open Face Helmet Women
The Vega brand is the leading helmet manufacturing company in India. Known for its simplicity in design and product quality, it is technologically advanced too. The brand equips its products with carbon fiber technology. The ISI marked helmet works well enough against impact and scratches. For a long sunny ride, the visor is UV protected. The peak of this helmet also works well for blocking the sun's rays. It is not foldable. Also being lightweight- it not only provides for a relaxed drive but can be used, like a helmet for ladies too. The chin strap lock mechanism ensures the helmet stays in place. It is also quick to release.
Probably one of the coolest and most efficient helmets in a good range is this one. The sturdiness and color of this helmet are to go for. The helmet comes in three different sizes. The best thing about this helmet is that it has a locking hole which makes it hassle free to carry it around. Multi-density cushion inside this helmet will make your ride comfy in a long drive.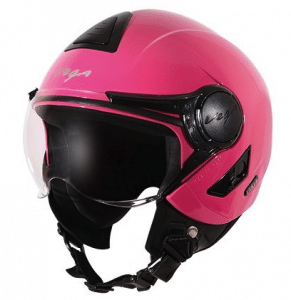 Steelbird SB-02 Classic Jab open Face Helmet
Owing to the popularity Honda Activa has in the Indian market, companies like Steelbird are making helmets for both Men and Women. This helmet by Steelbird is a strong, high impact one for the everyday ride. The lady's helmet comes in red color with a size 580mm while men's helmet is large 600mm, natural black with plain visor. The visor is broad enough to see the clear picture from while riding. This is an open face helmet with a chin strap. Pretty simple helmet- but ISI marked for a casual drive. Ensuring safety is this helmet motto. The ABS high impact helmet is a good one to buy from this list. It is a very nice, value for money helmet. Weighing approximately 1kg, it's durable enough to carry around.
This helmet visor can be moved up and down in a way it does not take much space, can be placed inside your Activa. You will love the simplicity of the helmet. Also, the black color will go with any type.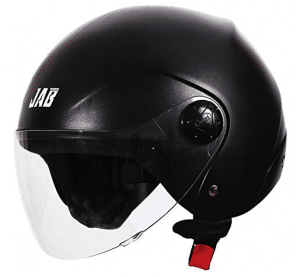 Steelbird SB-33
The look of this glossy black helmet, by Steelbird, is classy. It has a very premium look that will complete your look. You will fall in love with the fit and comfort. The helmet is exclusively made- for women. This ISI marked helmet will make your buy worth it. The high impact thermoplastic outer shell makes it more likable. The open-face helmet has a non-foldable visor. The helmet ensures quality with style.
Because it is equipped with a dynamic ventilation system- from the interior, it has an air-mesh fabric for keeping your ride cool, and outside the top of the helmet, it has a vent on top for the same. High-density EPS concussion padding is used on-line with specially treated anti-allergic velveteen. Polyester webbing used in chin-strap helps keep the helmet stable on the head.
In an affordable range, the helmet is a must-buy for those who are looking for something different. Especially made as a ladies' helmet, it is worth buying. Weighing just 700 grams, it's the lightest you can find with so many modern features. Also being scratch-resistant, the paint will not wither away. Giving the helmet glossy finishing, U.V. resistant polyurethane paint is used for aesthetic enhancement.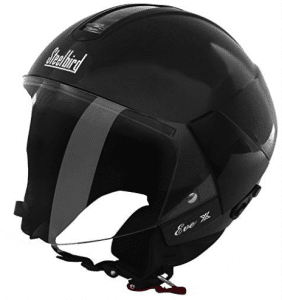 Studds Marshall
With a superior build, the brand is synonymous with quality. The outer shell is made from highly engineered thermoplastic, which can take high impact jerks. This helmet, by Studds, is likable by most in the market due to its availability in different colors. So people buy it according to the color, but this black being gender-neutral is preferred for both men and women. The visor is silicon coated for scratch resistance. It is foldable and comes with a peak to block the sun's rays for smooth driving. The visor can also be replaced, as per the requirement. It is a highly dense cushioned helmet that is specially treated- for anti-allergic reactions. It comes in three different sizes. It not only looks good, but the comfort and fit of this helmet are also very good. Putting on a helmet should be comfortable enough, to drive which is- carefully thought of, in this one.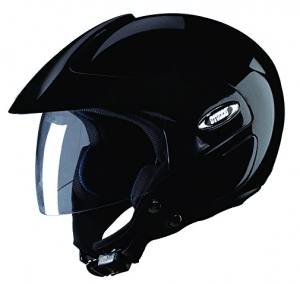 Kandid Half Face Helmet
Made exclusively for Honda Activa125, the helmet comes in a sober white color. The helmet is half open and only protects the head. As much as it is suitable for a rider- it can be used for the person sitting behind the one who is riding too.The helmet shell is super hard to withstand strong collisions. It has a soft cushion inside for a comfortable fit. You don't have to be worried about fitting as this helmet can be locked with a ratchet clip. This design is equally suitable for both men and women. The helmet is specially designed in a way for those riders who wish to look cool. Easy to use with goggles and masks, it has great visibility. You can move your head and neck freely while riding. It is suitable for casual riders and who for the people who follow strict traffic rules. Abiding the safety measures the look is a top notch to buy this helmet.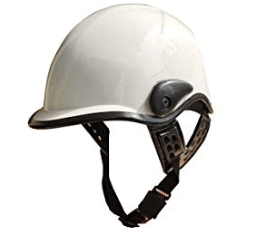 Article Written By: Rachna Mishra