Honda Activa is the best selling two-wheeler scooter in India. Owing to its popularity, it has become like a partner who is there for every walk of life. The convenience of riding the scooter in this traffic-filled road becomes easy with this. So attention is also needed to safeguard your travel with good engine oil. Activa has become synonymous with Indian homes. It is like a partner that is with you on every path you take. Routine maintenance might be costly and the scooter is somewhat more manageable than the bikes. Maintaining proper lubrication of motor parts lessens corrosion and keeps engine parts cool.
One of the reasons for confusion in buying engine oil is because the market is flooded with different types. You know that the primary reason to use engine oil is that it reduces friction thus making biking easy and smooth without any irritating sound.
Knowing the right type thus becomes necessary here. Your bike is not okay if you aren't using the right engine oil. Yes, there are different types that can go with your scooter. That's why the article here will bring you the possibility and option to choose from the list according to your needs.
Best Oil For Honda Activa 2021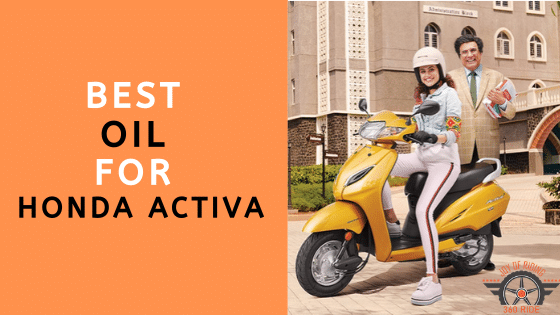 Motul Scooter LE 10W30
The Motul engine oil is considered best for the scooty type and with this 10w30 viscosity grade it is often suggested by the manufacturer to go for this one. Explicitly mentioning the vehicle compatibility for Honda Activa, the oil is reliable, best to prevent wear and tear even in rough racing conditions. The trial and tested Motul brand has been a lubricant specialist for more than 150 years. It provides a good thermal resistance for hot summers. It reduces friction and increases the life of the scooter. It is formulated for a 4 stroke gearless scooter. It has API SA, JASO MB (for dry clutch) specifications. The brand guarantees lower friction, better fuel economy, and fewer carbon emissions.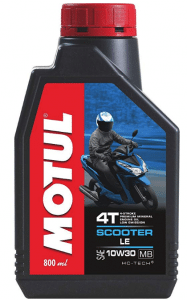 Gulf pride 10W-30
The engine oil from the Gulfpride is highly recommended, for modern scooters. It can supply superior engine cleanliness, rust protection, and seeps into the engine good enough to lubricate the whole motor part. If you are a lover of long rides then this engine oil is best for you. The oil has a special anti-wear additive that helps in preventing friction leading to better fuel utilization. It is API SL and JASO MB specific standards of oil. This makes it a certified oil good to buy. It looks after its critical and stressed components of the motorbike to reduce maintenance costs in service.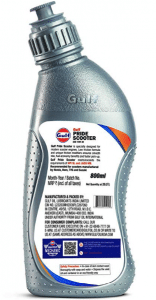 Mobil Super Moto 10W-30
Mobil supermoto engine oil is formulated to give good corrosion protection, from the excessive usage of the bike, without proper lubrication. It gives 40% more wear protection against industry standards (based on industry-standard engine test Sequence IVA in API SL). This helps extend engine life. It not only saves engines from wear and tear caused by condensation but also cleans the engine from excessive impurities, and dirt. Specially made for scooters, it keeps them moving smoothly and increases their life-span. It combines base oil and additives for lubrication and cleaning the engine respectively.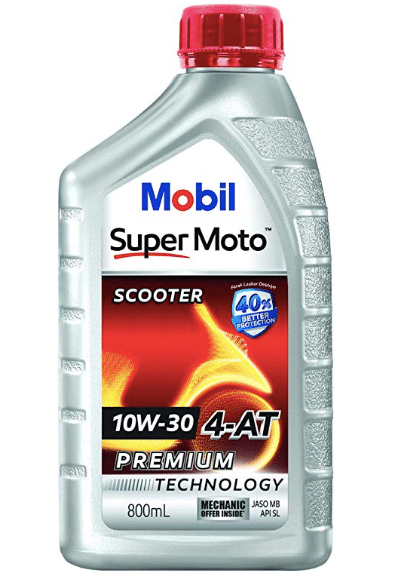 Servo 4T 20W40
Servo engine oil is a highly effective multi-grade oil. It is suitable to preserve the engine in a good condition keeping it lubricated, which enhances the power of the engine life. The well-lubricated engine moves smoothly without making any noise. It also meets the performance standards- API SJ/CD & JASO MA2, is approved by major two and three-wheeler manufacturers in India. The oil is catalytic converter compatible. It also prevents the engine from overheating. Actively changing the engine oil can save your money from costly repairs. Because when the engine is properly functioning you don't have to visit the one.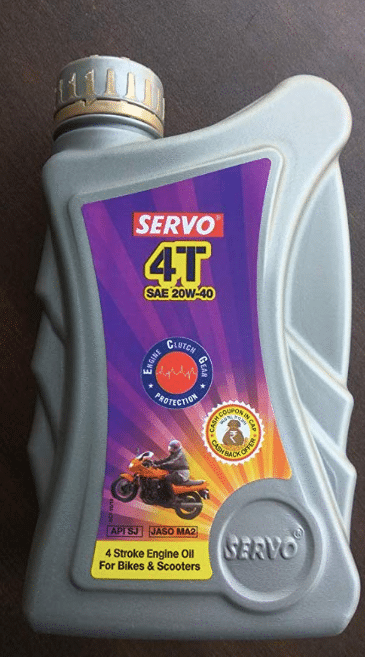 Bosch 10w30
Bosch engine oil guarantees superior oil protection that helps move effortlessly- the engine parts of the bike. It works powerfully in the motor parts that power up the acceleration. Designed for daily commuters who needed to rely on the engine, more often than others. It optimizes engine performance. One thing is for sure, that you need to refuel engine oil for a certain distance and changing it periodically, is necessary for every 3 months, if you are a frequent user. It maintains energy and prevents noise while driving. Its main features are- smooth engine operation, increased drain interval and maximizing engine life. It is API, SL, SAE approved semi-synthetic oil.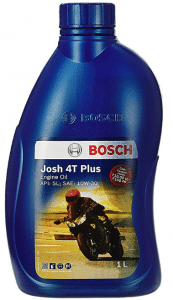 To increase the life of your scooter- maintenance of every aspect is needed. However, the engine is the heart of any motorcycle, special attention is required in this area. A tightened engine does not move freely and makes a screeching sound. It degrades a perfectly new bike to frequent servicing. Either way, you are going to pay attention so why not today? That is, by buying the engine oil.