As per the guidelines issued by the Indian government, Pollution Under Control (PUC) certificate or PUC is a mandatory document for anyone who owns a motor vehicle. Having a PUC ensures that your vehicle is meeting the standard pollution regulations and is not a threat to the environment.
Most vehicle owners are not aware of the importance of having a PUC for their vehicles. You must know that under the Central Motor Vehicles Rule, 1989, having a PUC is mandatory for all motor vehicle owners.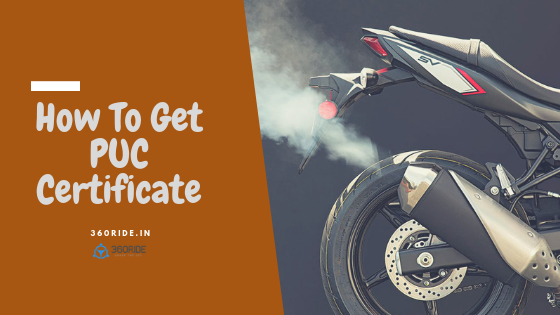 A PUC is issued after a careful evaluation of your vehicle. When you buy a new motor vehicle, you are issued a PUC that is valid for 1 year from the date of registration. After the end of the first year, you must get your PUC renewed every 6 months.
The PUC certificate must mention the following details:
The serial number of the certificate
The license plate number of the vehicle
The date of testing
The expiry date
The emission readings
Read Also: How to Transfer RC of a Bike
Where and how can you get a PUC Certificate?
A PUC certificate is issued after conducting a PUC test on your vehicle. This test is conducted at most petrol pumps. You can simply go to a petrol pump and request to have your vehicle tested. In addition to petrol pumps, there are several independent testing centres that have been set up by the government to conduct PUC tests and issue relevant certificates. You can also spot PUC vans on highways. These vans can also run the test for you and issue you a valid PUC certificate.
To apply online, you can visit the Ministry of Road Transport and Highways website here: (But not everyone has access to this portal )
https://vahan.parivahan.gov.in/puc/
The online application captures the smoke parameter via API. You can scan the vehicle number plate using your webcam. The application then sends an OTP on the registered phone number of the vehicle owner to confirm. If the vehicle meets the test criteria, then a PUC will be issued to you.
How much does the PUC test and certificate cost?
You can get the test done at a price of Rs 60 – Rs 100, depending on the type of vehicle you own. Getting a PUC test is extremely affordable.
Why is it important to have a PUC?
It is no secret that motor vehicles are damaging our environment. Governments all over the world have been trying their best to curb this menace. A PUC ensures that vehicles meet the government regulations and old vehicles that tend to cause more pollution are taken off-road. Any vehicle that does not carry a valid PUC is liable for prosecution under Section 190(2) as per the Motor Vehicles Act.  If you are caught without a valid PUC, you can be fined Rs 1000 for the first offence and INR 2000 for every subsequent offence.
Also, If you already have a PUC, make sure it is valid and updated every 6 months. and If you do not have a PUC, make sure that you get a PUC for your vehicle right away.