The number of people owning bikes is increasing every year at a rapid speed even after their prices accelerate every other day. Bikes have become a very common medium of commuting on a daily basis. But does your bike burn holes in your pocket due to low mileage performance? It could be really burdensome on you spending a huge amount on petrol due to poor mileage functioning.
Everyone wants their bikes to give them the best mileage possible to save some extra bucks. The increasing price of petrol every now and then is not in your hands. However, what is in your hands is to improve your bike's mileage for a better and efficient running of your bike. There are some pretty simple and easy things that one can follow to improve and increase the mileage of their bike. These things are so petty and common that people are not even aware that they are weighing down their bike's mileage and overall performance. In this article, I will try to address some clean and smooth tips & tricks to help you boost-up your bike's mileage.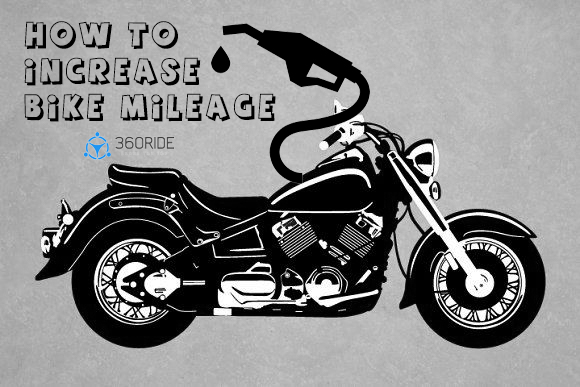 Ten Tips to Boast Up Your Bikes Mileage
On time maintenance and servicing
Regular basis maintenance and service of your bike will give you a healthy engine without causing any kind of loss to the engine. A good and healthy engine will give you improved and efficient mileage. On the other hand, a bad engine would give you poor mileage performance and even might harm your engine. To be on a safer side, get your bike serviced on a regular basis and enjoy its perk of increased mileage. Also, it is suggested to use the same oil which is suggested by the company to avoid any kinds of complications in the future.
Check Tyre Pressures
Most people are not aware that tyre pressure plays a huge role in the performance of your bike's mileage. The better the tire pressure, the better your bike will run. But if you would ride under low tire pressures, then it would put load on your bike, and the higher the load, the more fuel your bike will eat-up. So, keep the optimal level of tyre pressure as recommended by the company for minimizing the fuel consumption and increased efficiency of your bike. And avoiding tyre rupture would save your bike from falling mileage.
Good Quality Fuel
Make sure to put up good quality fuel in your bike because there are cheap contaminated fuels available the market damaging your bike's engine health. The good quality fuel whereas keeps your engine's health in a good condition and is effectively known for increasing fuel recession.
Carburetor Settings
It has been mentioned by experts that the carburetor problems play a dominant role in reducing down and degrading in your bike's mileage. If are facing mileage problems in your bike, then make sure to check that your carburetor is tuned and dirt free. If not, then try to re-tuning and cleaning it and you will immediately see improvement in mileage of your bike.
Engine Retardation
Now, suppose that you're driving at a speed of 45 Kmph. If you will slowly cut down the speed controller without holding onto the clutch, you will feel a little jerk slowing down your bike. This is called engine retardation. Using this as much as possible is going to boast up the fuel economy. But if you're going to take sudden brakes, which will thwart the motion of the bike while consuming more than necessary fuel in the midst of brakes. However, in engine retardation, you don't thwart the motion, but just use the energy the engine has to make a stop.
Ignore Engine Idling
While waiting for the traffic light signal to turn, you should shut down your engine as the bike is not moving but still, your fuel gets wasted, Similarly, during traffic jams keep in mind to close the engine and re-start it when the jam clears up.
Cruising Speed
The cruising speed is between 50 Kmph–60 Kmph, where the vehicle moves with perfect efficiency and performance. At this speed, you are neither over loading your bike, nor you're under loading it while balancing the engine load it will obviously lead to fuel economy boast up.
Proper Disciplined Riding
You can save a lot of fuel while maintaining a constant speed throughout your ride. Without changing your gears very often and accelerating it, again and again, can also get you an optimal mileage to your bike. Also, try avoiding sudden brakes and avoid the potholes as much as you can to save your bike's mileage.
Proper Parking
Try avoiding parking your bike directly under the sun, as it is believed that it could lead to evaporation of your fuel even if at a minimum rate it could reduce your mileage. So, avoid parking it under the sun for longer than an hour and increase fuel efficiency.
Timely Cleaning and Lubrication
Even after proper servicing, the chain of the bike needs cleaning and lubrication for proper functioning. If you leave in a dusty area, make sure to clean it at least once in two weeks for keeping your mileage at bay.
In a nutshell, the few little things that we think don't matter can actually make a huge difference for an efficient and improved mileage of your bike. The above-mentioned points will guide you towards better mileage performance of your bike.