Wearing a helmet is not a question of fashion or making style statements, but of safety. And the question of safety will never go out of fashion. You always need to wear a helmet whether you're riding a bike, running for a cycling marathon or while playing cricket, rugby, soccer or any other game that requires wearing of a helmet to protect you from unforeseen accidents and head injuries. But the helmet will only be able to protect you when it is the right size.
Helmets does not come with one size for all. People have a general conception that all helmets are of the same size and doesn't need size. You wouldn't want the helmet making you uncomfortable distracting or even worse falling out of your head you're while riding or playing leading towards more accidents. It is important for you to know the size of your helmet to make the right decision while buying the Helmet.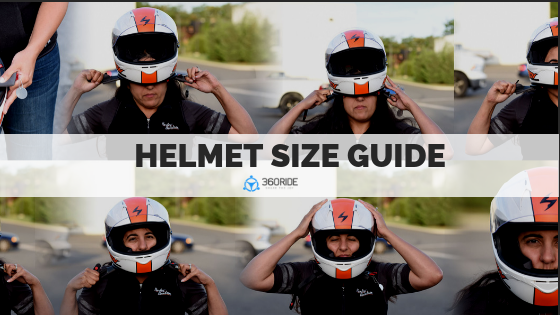 You need to know the size of your helmet if you're buying it because you don't want to buy the wrong size of the helmet. And, every rider and player should invest in buying a good quality perfectly fitting helmet which will protect them in an event of a crash. A comfortable helmet will help you to focus on your goal rather worrying about your safety.
HOW TO CHOOSE THE RIGHT SIZE OF HELMET?
There are many ways through which you can measure the right size of your helmet. but before that, you need to identify the shape of your head. Measure your head and then calculate the right size of your helmet. You will have to follow the three steps to find the size of your helmet.
Firstly, identifying the shape of your head.
Secondly, measuring your head in a correct manner.
Third, and last to properly calculate the helmet size.
Identifying The Shape Of Your Head
The first thing to keep in mind while finding the right size of your helmet is to know the shape of your head. The shape of the player/rider plays a relevant role in helping determine the right size of the helmet. The helmet designing companies make the helmets depending on the different shapes of head. There are flexible helmets which can be worn by any head-shape type. Whereas, there are helmets which are made especially keeping in mind the head type and can be worn by that head-shape only. Identifying the right shape of your head will help to find the right size of the helmet. There are 3 types of head shapes that are found to be existing. which follows: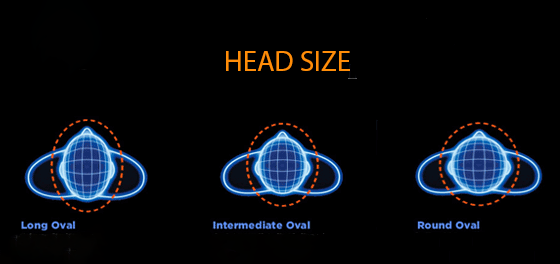 Long-Oval shape
Intermediate-Oval shape
Round-Oval shape
Long-Oval Shape: Shaped for a head which is longer front-to-back (from forehead to the back of the skull) than it is side-to-side from ear to ear.
Intermediate-Oval Shape: It means that that side to side is slightly longer than front to back. Studies have showed that this is the most common type of head shape.
Round-Oval Shape: This type of head shape is one that is equal from front to back as it is from side-to-side. In other words, are identical in nature from both front to back and side to side. This head shape is type is usually found in people.
After identifying the shape of your head, the next step that comes is to measure your head in a precise manner.
Head Measurement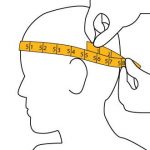 Now, with the help of a measuring tape or tailors' tape which should be flexible enough to be wrapped around your head, and to take correct measurements for your helmet.
First, taking the measuring tape, wrap it around the abundant part of your head in a smooth manner. Make sure it doesn't have any bumps or twists in between as it could lead to wrong measurements. It should be leveled all around your head. It should position above your ears and eyebrows. It could be a difficult task to do it on your own and take down measurements. You can Take the help of a family member, and friend to help you or could stand in front of a mirror and help yourself.
Calculating the measurements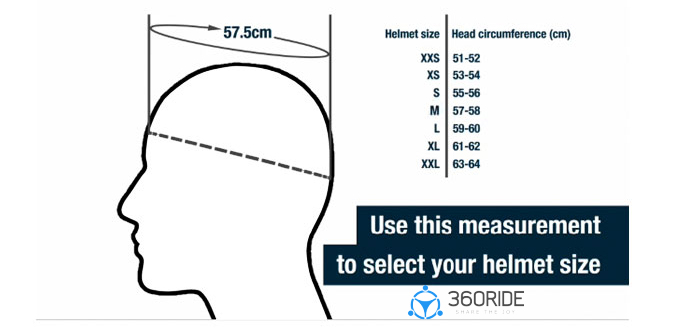 After measuring the circumference of your head. Now, comes the task to compare the measurements with a helmet size chart provided by the motorcycle companies to identify the right size helmet. Now, the size chart varies from company to company. so be always prefer the size chart of the helmet company of which you're buying helmet from. Another, important thing to keep in mind is there are different size chart for children, teenagers, adults and women. So, make sure to compare the measurements with the right size chart for you and determine the accurate helmet size for you.
After, choosing a helmet size and you should go to the store and try on the helmet of your size and see if it's comfortable and tight enough, but not too tight. You wouldn't want helmet too small, which will be too uncomfortable, or too large falling again and again in front of your eyes. Your safety is the most important thing, you should accurately measure your helmet size and spend on a good quality helmet that fits you perfectly.
You can follow this helmet size chart for different brands in india.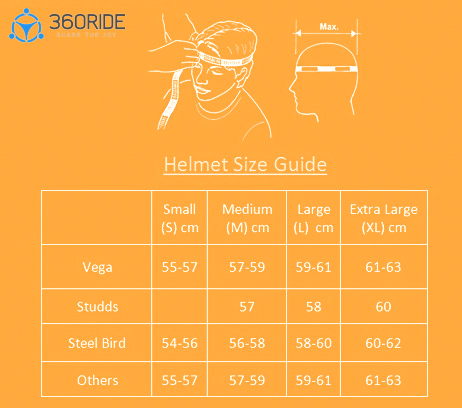 IMPORTANT FAQ'S Related to Helmet Size
Why is it so important to know your head-shape?
As I said earlier, many motorcycle companies design helmets according to the head type which will be suitable fitting for you. If you know your head-shape, you can buy the helmet according to your knowledge. And, not all motorcycle companies make the same helmets, their design and models are completely different. So, knowing your head-shape is the first step to determine the right size of your helmet.
What if my head-shape is a combination of two shapes?
It is highly unlikely but as always exceptions are always there. If your head-shape is a combination of two types of shapes. Then, there are motorcycle companies in market, which create all-rounder helmets keeping in mind all kinds of shapes in mind and can be worn by any shape. You should opt for these types of helmet, but with your accurate size after measuring.
How to confirm whether my size is accurate, or not after even after measurements?
If you have calculated your measurements and have compared your size. Then, you should go the store, ask the salesman to help you find your size of Helmet. Try it on, tie the chin straps and roam around a bit to see that they are tight enough and fit, and not uncomfortable. If not, then bam!! You found the right size of your helmet.
How to know if the helmet is too big, or small for you?
It's easy to find out because a helmet which fit you perfectly won't be too tight, or loose. It would be a perfect fit for you. But, if a helmet is too small for you, it will be super tight and uncomfortable. Or a helmet too big for you won't stay in one place and would keep falling out in front of your eyes.