Studds Brand is one the old and best helmet brand in India. And their studds shifter is one the best production till now. The studds shifter Full Face Helmet is beautifully designed with superior protection. Helmet outer shell is designed with high impact grade thermoplastic. You have 8 decor options to pick with a different design but the safety features are same in all 8 decors. In this review, we will discuss studs shifter full-face helmet safety and design features.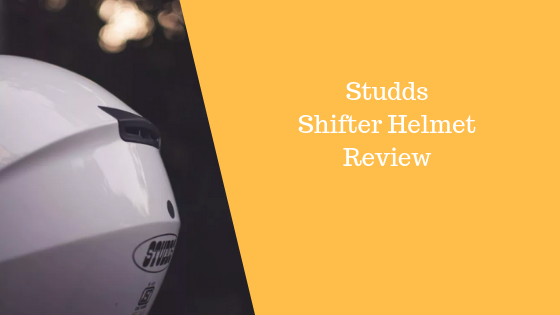 Studds Shifter Full Face Helmet Review
Studds shifter is most selling full face helmet from studds brand. Shifter key features like dual visor, aerodynamic design of outer shell, Adjusting EPS padding makes the helmet protection level and comfort level better.
If you often go for a long ride then Studds Shifter is for you.
Shell Design & Protection Level
Studds shifter shell is designed with high impact grade of thermoplastic that can protect you from major head injury. And its outer shell is very aerodynamic that helps with better stability while you ride at high speed.
Studds always focus on comfortable riding and their Regulated density EPS concussion padding lined with anti-allergic velveteen Proves that they are perfect at their job.
The Helmet is ISI certified that means it has passed all Indian standard for Satefy and protection.
Visor
Studds Shifter comes with dual visor. One is main visor and 2nd visor called sun visor. Helmet visor is build with polycarbonate and is dully coated with silicon. And this properly keeps helmet visor scratch resistance. The main visor is very transparent that you will think that there is a visor in front of your eyes. Sun visor is very helpful during summer and keep your eyes from high UV rays.
You can replace visor with simple easy steps so if you want to try different visor that can be done easily.
Ventilation and noise level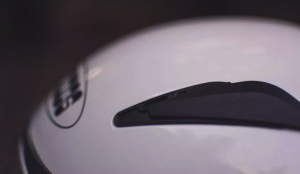 For proper ventilation, they got dynamic ventilation system equipped in the helmet. The helmet comes with 2 adjustable vents in front and one backside. The front vent has very cool design and you can adjust them in gloved hand too. It will pass Cool air through eps to back vent and you will feel sweating issue during your ride.
Interior and Comfortability
As we already told you that Shifter interior has come with regulated density EPS padding which treated with anti-allergic velveteen. EPS padding doesn't decompress after a heavy push so it will protect your head from serious injury. Talking about comfortability it has good ventilation system and easily removable chin bar for quick operations. Lines also removable and replaceable.

Final Thoughts
At this Pricing, you won't find this much features and Studds and very trusted brand that gives you promising features. if you are the guy who wants to be safe and wants a stylish and comfortable helmet then studds shifter is the best choice. Although the Helmet is ISI certified but you only care about protection then it might not be the best. Studds shifter is the best fit for the young generation in India.