Bike, just like, some dream come true happens to be a part of your life. You flaunt it to your friends, acquaintances, and family only to learn that it is bulking up on your budget because of heavy petrol expenses. Everything goes right into vain, right? Mileage, thus, is one of the foremost things one checks before investing on a bike. You look for a bike which you can afford both while buying as well as maintaining. In short, you dream of a bike that serves you with the best by not being too much on your budget.
It can broadly be described as fuel economy. It is one of the growing concerns among people while buying a bike. Mileage is defined by a number of kilometers per liter or gallon of fuel. Now, as it is directly linked to your fuel expenses, hence the term fuel economy.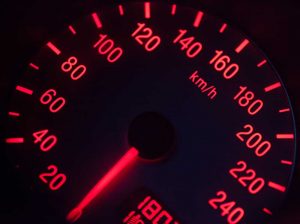 You might have come across the word 'mileage' quite frequently in your life. Everyone talks about it. They discuss their vehicle mileage and confirm with others. But what does it exactly mean? It can be too overwhelming for someone purchasing a bike for the first time in life. So, a bike's mileage is defined as the average number of kilometers it travels in a liter of fuel. Practically, it is calculated by kilometers traveled on a full tank of fuel. Now, every vehicle is bound to give a specific mileage to its customer and it is regulated directly by regulatory bodies.
In India, Automotive Research Association of India (ARAI) carries out fuel economy test based on Indian Driving Cycle (IDC). It is a laboratory test that is conducted on a rolling road which stimulates a typical Indian driving environment over 10 kilometers. Nevertheless, practically you cannot expect your vehicle to exactly match with the ARAI terms and a -10% to -20% ratio is also formidable and considered safe.
Before deciding on a particular bike you can calculate the mileage on your own for your benefit.
Let's see how,
First Method
It is calculated by a simple formula: Distance traveled/ Fuel used.
For example, if your bike travels 400 km on 20 liters of fuel, then the bike mileage shall be,
=400/20 = 20 km/L
Additionally, what you can do is calculate the mileage for 100 km,
For example, if a bike travels 400 km on 20 liters of fuel, then the bike mileage per 100 km shall be,
= [(100 km x 20 L)] / 400 = 5 L/100km
Thus, your bike's mileage would be 5 L/100Km.
In such cases, you just have to fill your bike tank to the fullest and set the trip meter to '0'. Then refill the tank again after traveling 100 kilometers. This way you can determine the mileage easily. You can repeat this 3-4 times to get an average result. This method is easy yet does not give accurate results because one cannot completely confirm if the tank is really full or not.
Second Method
Now, bikes also come with a reserve method to save you from running out of fuel. To properly determine the mileage you have to take reserve position into account as well. Switch the reserve position on your bike when you get reserve and note the odometer reading. Let's assume it is 16,000 km.  Then fill the tank again with fuel say 4 liters. Now, ride the bike until it again reaches the reserve point and notes down the odometer reading again. Let's assume it is 16,200 km. Now, subtract the earlier reading from the latest one to get the difference. Assuming that your bike traveled 200 km after it reached the reserve position, the mileage can be calculated
= Kilometres covered/ Number of litres of fuel consumed.
That is,
= 200/4 = 5 km/L.
Thus, the mileage of your bike is 5 km/L. Similarly, repeat the process 3-4 times to get an accurate result.
The above two methods are easy but rely on the tank conditions which one cannot put hands on. Another and more reliable method is the bottle method in which a 1 L bottle is attached directly to the carburetor of bike. The trip meter is as usual set to zero and the bike is run until the fuel in bottle finishes. The final reading is noted down and mileage is calculated.
You can apply any of the three methods according to your ease and calculate mileage easily. and if your calculated mileage is less than what company promised then you must be doing something wrong that leads to more fuel burn. you can check out our guide on how to increase bike mileage. there small things like engine oil change, bike servicing, the way of riding etc you need to consider to maintain a good mileage of the bike.