The number of people who can afford to buy motorcycles has been consistently increasing in the past few years. With time, it has become very common for people nowadays to go on long, adventurous road trips with their families and friends. People who have been taking road trips for a while now are aware of the drill, but people who have newly found this as a passion and just has begun the search for adventure bike trips.
And I literally mean it when I say that it could be really tricky to go on such long adventurous trips with no information or only a little information. It is necessary for beginners to learn some basic things before they plan a long bike trip.

Eight things to consider while going on bike Adventures
 Plan your trip
The first thing before going on a bike trip is to plan and decide where do you want to go. Moreover, which route would you like to take to reach your destination as sometimes more than one route is available to reach there. In my opinion, you should choose the safest route to reach your destination after researching around it properly. After you are sure that you have planned and prepared well for the trip, you should finally execute it. Furthermore, stick to the GPS (following the route of your choice) while on the road to avoid getting lost.
Choose a Bike you can ride comfortably Ride on
Many people tend to try a new model of a motorcycle for their road trips, thinking that they are making their trip more fun & adventurous. However, it is not true; In fact, riding on a new model of a motorcycle could be risky. Considering the fact that you will be riding that model for the time that too on unfamiliar roads, which might become uncomfortable for you. Thus, you should ride on a motorcycle that you're familiar with or have experienced riding for a certain and comfortable journey.
Wear a Good Quality Helmet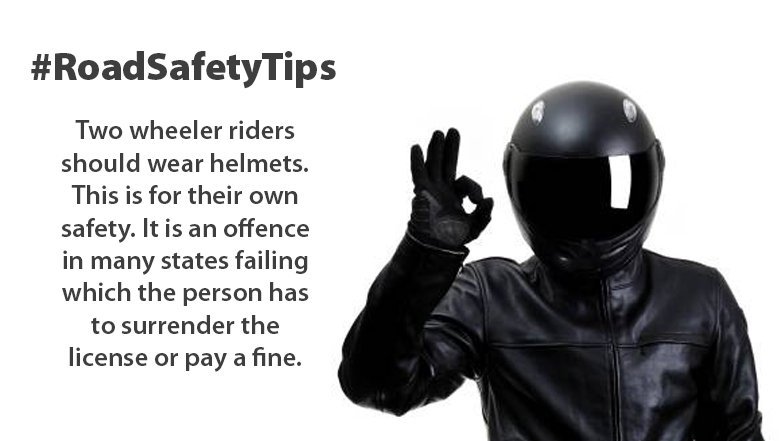 Adventurous Bike Trip is fun, right?
but to make them safe, you should wear a helmet that fits you perfectly. You would be riding on unfamiliar roads, which might be prone to accidents, making it even more important to cover your head with a helmet for safety purposes. Plus, it will also keep dust and bugs outside with a distraction-free riding.  Make sure the helmet fits you completely and is airy enough to help you breathe properly inside it because you will be wearing it for a great deal of time.
Wear Baggy and Comfortable Clothes
If you're going for a long road trip, you should be wearing loose and baggy clothes to keep yourself at ease and enjoy the road trip all the way. Wearing tight clothes could make you uneasy and vexed which could keep you from enjoying your trip. So, wearing baggy and comfortable clothes would be a very wise decision.
 Install a Good Saddle Bag
Carrying gigantic and heavy backpacks on your shoulders and back could be very troublesome and excruciating for such a long time. On the other hand, after installation of a good quality and capacity saddle bag, which will easily carry tons of stuff removing your burden of carrying a backpack. There are many kinds of saddlebags available with features such as cushioned & organizer pockets for your laptops, tablets, documents, and so on. Even some saddlebags can be detached and can work as backpacks for you after you reach your destination.
Check Your Bike Condition and Documents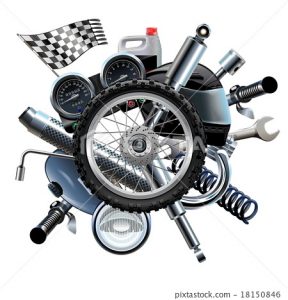 Before embarking on your journey, you should check that your bike is in good condition to take upon the journey you have planned. It would be ideal to get it serviced before you start your journey, but if not make sure that everything is in working condition such as brakes, lights, clutch, tyre pressure etc. Along with that keep a toolbox and extra spare parts handy with you to help you if something goes wrong. Besides, that keep all the important documents of your vehicle (such as insurance, RC), Driving license and Id proof with you safely in a folder just in case someone stops in between your journey. Along with bike insurance, you should keep your health insurance too in case of emergency you might need it.
Pack all the Essentials
According to your journey pack all the necessary things that you will need during the journey or even after that. Make sure to keep enough water and food supplies to keep you hydrated as well as energized. Keep extra fuel with you (suppose you missed the last fuel station; the extra fuel will help you to reach the next fuel station) just in case of emergency.  Also, check the weather of the route you're taking and pack clothes accordingly. In addition, checking weather condition is necessary but to be on a safer side carry a raincoat to be prepared for worse weather condition, and luck!
Health Check-up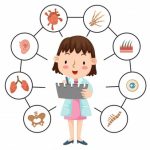 It has been believed that before beginning your journey, you should get a health check-up for yourself along with your bike. Riding such long journeys is not going to be an easy task; instead, could be tiring for you. To be sure that you are healthy enough to emplane on long trips, it is advisable that you should get a basic health check-up and then start your expedition.
Hence, if you're looking forward to planning a long-adventurous trip on a motorcycle, then keep in mind all the above-mentioned points. All the points might not sound fun because road trips are not only about being fun and adventurous but also about being safe. Long motorcycle trips could be very risky, if necessary precautions are not taken. Because you will be Riding on hills and mountain roads which is not going to be a cakewalk. If you will try to follow and adapt the above suggested points and ideas you will definitely have one in a life-time experience without any kind of obstacles and hurdles in between your destination. I hope this article will help to have wonderful and safe journey.